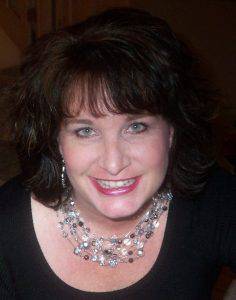 – How do you believe that the profession of the Home Staging will develop in the future in countries different from North America where by now, thanks to the work of popularization of the last decades, it is a recognized and accredited profession?
I believe the Home Staging profession will grow in Europe, as it did in North America, with the continued education of both Sellers and Realtors that need to understand WHY they need to Stage® their properties or listings prior to coming on the market.  It will be like a snowball heading down hill – small at first, but as it gains momentum will get bigger and bigger and cannot be stopped.  Eventually the goal is to have all properties Staged so they look great when they come on the market.  The Real Estate Agents need to understand Staging is a marketing tool for their businesses that will help them get properties sold faster and at a better price, which in turn impacts their personal earnings.
I have been Staging now for 16 years and have Staged over 4,300 properties to date.  Each one needs time and attention to help it look great prior to listing.  When I got started I was in a market in Northern California where Staging was not being done at all.  Not one property was being Staged.  I was the very first Stager to break into the market and I heard agents tell me to go away, they did not need me, the market is hot so no one needs to stage.  For months I marketed, met with Realtors, attended events and no one called me to work with them.  I did not realize it at the time, but I was laying a foundation for Home Staging in that market.
I persevered and continued to reach out to Realtors that I knew believed in doing MORE than the average agent to serve their clients.  It started with one Realtor who liked what I shared and said to me, "I want to help you."  To this day, I call her "my advocate on the inside."  She understood what Staging could do for her clients and her business, and she was willing to introduce me to other influential people in her office.  My business began to grow.  From that I became the preferred Home Stager for 13 regional offices, and began sharing about Staging weekly at various meetings.  Eventually, I encouraged over 80 people to get trained in Home Staging because they saw what I was doing and wanted to do it as well.  Even though they were my "competition" I believed that we all needed to have a foundation of standards and excellence so I did send them to the same course I took, the ASP® Home Stager Course where I was personally taught by Barb Schwarz.  I was not going to prevent these people from getting into Home Staging when that was their intent, but what I could do is ensure they had a proper education and understanding of what Staging is and how to run a professional business.
My business grew to a team of 7 ASP® Stagers on my team, and we did a great volume of business.  I heard a LOT of no's along the way and if I had given up or quit from discouragement, I would not be where I am today.  In 2005, Barb asked me to be one of her ASP Course Trainers, and I accepted which meant teaching 2 times a month in various cities around the country.  My Staging business continued to grow because I had trusted team members.  In 2009, when the market took a turn downward due to the real estate crash, my family and I decided to uproot and move to Denver.  I had to start all over again in a new city where I did not know anyone and began my process of cold-calling on agents.  This business launch was different as I was not the first Stager in the market.  There are a lot of Stagers in Denver, so I had to find a way to differentiate myself from the others, and my training and membership in IAHSP® has been a huge way for me to do that.  Realtors respect training and credentials, and homeowners ask about them as well. We have been here going on 8 years now, and last year I completed 352 Staging projects – 123 Consultations and 229 Vacant Properties.  I do have a team that helps with 4 ASP® Stagers that do the creative set up and de-staging, and 2 movers that deliver and remove all the big furniture.  My roles have changed as I run IAHSP® and Stagedhomes.com, so I do not have the time to be the one doing the actual Staging on all properties.  Delegation is a necessary part of growth, and it is all about having trusted team members working with you that allows a business owner to be able to diversify their focus.
I am sure you and others have a similar journey where you are paving the way for the industry, educating one person at a time and laying a strong foundation.
 
– How do you think our Old Continent will face this new profession? Specifically Italy?
I see Europe in general has embraced Staging with many talented colleagues running businesses. There can be logistical challenges that we do not have in the US for things such as furniture rental.  Properties tend to be smaller and more condensed in some locations in Europe, so the resources used are different than what is done in the US.  What is the same are the principles for Staging as far as making a property appeal to the buyer. Knowing who that buyer is, and catering the presentation of the property accordingly translates to any country and any market.
I believe that the challenge right now exists with the homeowners that may not understand the value of Staging, the "why" behind the service.  Since Staging is a newer service there, people may not realize they need to do something different to prepare a house for sale and make little or no effort made to help their property look more appealing.  In doing a little research, I found that nearly 530,000 properties were sold in Italy in 2016.  That is a HUGE opportunity for Home Stagers to capture some of that business.  It is all about education of the Realtors who then in turn influence the Seller.  Stagers in Europe need to partner with Real Estate Agents because they are the ones that find out about properties that are going to be sold long before they hit the market.  A Stager can also market themselves directly to property owners, but there is little repeat business that comes from that relationship.  That is why we teach to cultivate relationships with key Realtors that believe and understand why Staging is a key marketing tool for their business.
I know that in parts of Europe, a Realtor may not get an exclusive listing and therefore may not have the same motivation level to put time and focus into working with a Seller to encourage them to prepare their house for sale. But I also know that exclusive arrangements exist there, and when a Realtor has an added service they can offer that sets them apart from the competition and is a benefit to the Seller, it will help that agent get exclusive listings as the Seller will feel and believe the Realtor really wants to help them get the best offer and ensure their house looks its best prior to photos and listing.
 
– Which are your future projects that you want to share with us in Europe, also through the recognition of Associations and of Schools of Home Staging, between which ours?"
Our future plans for Europe include facilitating the teaching of the Stagedhomes.com Accredited Staging Professional® (ASP®) Real Estate Agent Course to help create a strong foundation of Realtors that understand why they need to incorporate Staging as a key listing tool.  Most agents come from a place of fear when it comes times to share information with a homeowner that could be perceived as judgmental or critical.  We need to educate Agents on what to say to get Sellers on board with Staging, and who to partner with to get the work done – the professional Home Stager.  The ASP® Course was developed by the Creator of Home Staging, Barb Schwarz, who has 45 years of experience in the industry.  As a REALTOR® she incorporated Staging as a key listing and marketing tool, and in 1999 developed the first course taught in North America for both Realtors and Stagers.  Barb is also the Founder of IAHSP® so it makes sense that IAHSP® would coordinate hosting this course in various locations in Europe.  The goal is drive more business to the Home Stagers that already exist in Europe, and it all goes back to education.  The ASP® Course is rooted in real estate and Staging is a real estate tool, so it makes sense that the World Leader in Staging Education, Stagedhomes.com, helps continue to path of education of agents in Europe. Eventually we may add in our 3 Day Home Staging Business Course, but that remains to be seen. There are wonderful courses that already exist for Stagers (like yours ????) and our goal is to help create a need for Staging based on educating the real estate agent and homeowner.
We are also hosting educational conferences through our IAHSP Association, and look forward to doing these annually in various locations.
As IAHSP, we will approve courses that meet our criteria and standards and are being very selective on who earns that approval.  Your course has been approved because it met the stringent criteria standards we want to promote.  We are also being selective about fellow associations we are aligning with in Europe and limiting it to one per country.